With this weeks theme being architecture, I had nothing pop into my head to go take a photo of. While out last Monday driving around, an idea popped into my head and we found ourselves in Maine. The Nubble Lighthouse(Cape Neddick Light) in York, ME is a great example of historic architecture! Getting to Sohier Park with total darkness encroaching fast, I was able to get a shot that I absolutely love!
Coming up next week: Levitation


Where am I? This is a shot I took when working on this weeks 52 Frames Architecture challenge. I can't post the actual photo I submitted until Tuesday, but do you know what it might be? Tell me what you think in the comments!

This weeks neglected challenge started off rough. I went for a ride to an area that I had use to travel heading to work that had plenty of old buildings that told their tales of neglect. Upon getting to that area, what I had envisioned in my mind was quickly deflated as the buildings were gone. So I spent the rest of the week trying to find inspiration and decided to take this photo showing neglect within the community.
Powered by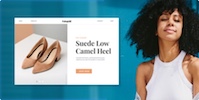 Create your own unique website with customizable templates.